You know what?

I think it is time that I redid my blog.
That does include deleting all of the things I disliked. (everything.) Starting fresh.
Well sorta, since for now I'm using my favorite former pictures.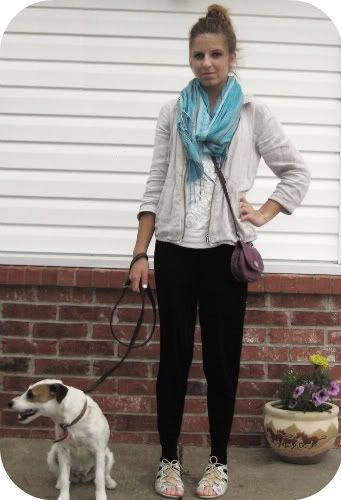 Outfit:
Scarf - Raj
White Tank - Old Navy
Jacket - Chico's thrifted
Satchel - NY & Co.
Pants - Coldwater Creek. I remade them into harem pants.
Shoes - Urban Outfitters
Featuring Peni, the Jack Russell Terrorist.